5828 Balcones Drive, Suite 103 near Loop 1 (MoPac) and RM 2222/Northland Drive
copyright © 2017 Good Changes Psychotherapy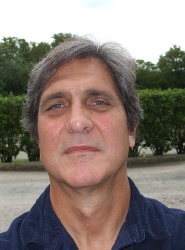 In 1993, following a sixteen year career as a Certified Public Accountant and completion of a Masters of Science in Social Work degree from the University of Texas at Austin I began my new career as a psychotherapist.
My current private psychotherapy practice opened in 1999 after working in a Psychiatric Hospital's Addiction Recovery Program, an Employee Assistance Program, and an Austin-based Counseling and Mental Health Center.
Although much of my work is performed from cognitive-behavioral and EMDR perspectives, I draw on a variety of psychological orientations. My primary concerns are with my clients' individual circumstances and emotional health rather than their diagnoses. I am of the belief that our illness and our recovery must be approached from an ecological perspective - that we heal and grow spiritually, emotionally, intellectually, physically, and in relation to one another.
My approach emerges not only from my education and ongoing clinical training but from my personal and professional life including my own addiction recovery (sobriety date of June 4, 1988). I believe that no event in life, positive or negative, is meaningless if we choose to learn and grow from the experience.
My practice is currently accepting, as clients, men and women 21 years of age or older. I work with a variety of difficulties and issues including all aspects of dependency and addictive behavior, mood disorders (primarily the many forms of depression and anxiety), post traumatic stress disorder, grief and bereavement, problems facing men, and career concerns.
Our happiness in life is strongly influenced by the nature and quality of our relationships with others. The successful outcome of psychotherapy is also influenced by the relationship between the therapist and client.
I strongly believe in the uniqueness, dignity, and value of the individual.
*****************
Please see my resume
Since its genesis in 1987, Eye Movement Desensitization and Reprocessing (EMDR) has proven beneficial in the treatment of thousands of people suffering from abusive and traumatic experiences.
EMDR is now effectively utilized for many other conditions.