5828 Balcones Drive, Suite 103 near Loop 1 (MoPac) and RM 2222/Northland Drive
copyright © 2017 Good Changes Psychotherapy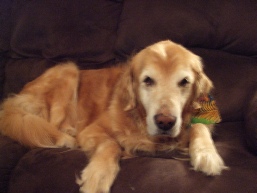 What are your hours? I see clients Monday through Thursday from 8:00 AM to 7:00 PM and Friday from 8:00 to 4:00 PM.
How are you credentialed and what are your qualifications? I am granted the right to practice as a Licensed Clinical Social Worker (LCSW) by the Texas State Board of Social Work Examiners (license number 22929).
To obtain the license I completed a Master of Science in Social Work degree, passed two licensing examinations and worked in supervised settings for a two year period. I complete a minimum of 15 hours per year continuing professional education, which includes 3 hours of ethics.
I am also a Certified Therapist in EMDR and I hold an AccuDetox Permit issued by the Texas Medical Board.
What are your fees? My charge is $125.00 for a 50 minute psychotherapy session. I have contracts with numerous insurance companies. The amount of co-pay for sessions is determined by your particular insurance policy.
I accept Cash, Personal Checks, Master Card, VISA, Discover, and American Express for payment.
Do you accept Medicare? What other insurance do you accept? I am a Medicare Provider. I am contracted with numerous insurance companies including Aetna, Blue Cross Blue Shield, Government Employees Health Association, Humana, Tricare, United Healthcare and others. I also work with various managed care organizations including Magellan, Managed Health Net, United Behavioral Health, and Value Options.
If you have other questions. Please send your questions to me via email. Your request will be held in strict confidence.
For information regarding Licensed Clinical Social Workers (LCSW's) in Texas including their functions, licensing, and governing regulations please visit the Texas State Board of Social Work Examiners web site.
Download and view the Texas Department of State Health Services brochure Licensed Mental Health Professionals in Texas. Psychiatrists, psychologists, LCSW's, Licensed Professional Counselors, and Marriage and Family Therapists are briefly described.
The photo above is in memory of my great pal Skyler.